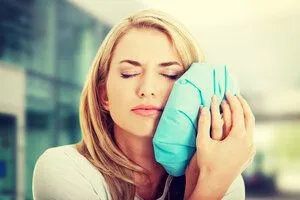 Your Emergency Dentist In Guelph, ON
Dental emergencies can be scary, and what you need is relief with fast solutions. Whether you're dealing with tooth pain or trauma to your teeth or mouth, we can help! When faced with a dental emergency or pain, many people are at a loss of what to do. Just like a medical emergency, it is important to treat dental trauma promptly to avoid complications and risk permanent damage.
A common dental problem requiring emergency care is sudden tooth loss or breaks, usually caused by trauma or a fall.
Although dental accidents are not life threatening, getting immediate care from your Guelph emergency dentist is necessary to help preserve the tooth and the smile's overall appearance.
Even small breaks or fractures in the tooth can cause nerve injuries through bacteria buildup in the soft pulp inside the tooth, potentially resulting in permanent damage if left untreated.
We always encourage our patients to contact us first in an emergency situation. Hospital emergency rooms are usually not well equipped for tooth emergencies. In most cases, it saves you time and money to call your emergency dentist in Guelph first.


Some of the dental emergencies we handle here at Central Guelph Dentistry are:
Abscess
Loose or knocked out tooth (place under tongue and seek help within the hour)
Deep cuts to the gums, tongue, lips, and cheeks
Cracked or broken teeth
Dental infections
Lost or broken dental restorations, such as fillings or crowns
If you are not sure whether your condition is a real emergency, call us anyway. We are happy to provide guidance over the phone and determine if you need immediate attention.
Please don't hesitate to contact your emergency dentist in Guelph, ON at (519) 836-2420 if you or a loved one are experiencing dental pain or a dental emergency.