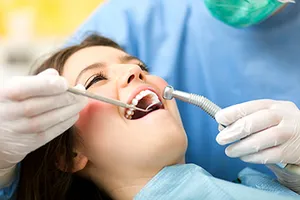 You are looking for a family dentist you can trust. You want one that understands your smile inside and out and will offer the treatment and care that you deserve time and time again. Here at the office of Dr. Kawal Sasan DDS & Dr. Steve Cremasco DDS we know that finding the best dentist can be a challenge, but we offer a full array of services in a comfortable inviting atmosphere with a staff that truly cares about every patient.

Preventive Dentistry
We take pride in spending the time and attention needed with each of our patients so you leave fully satisfied with the dental care you have received. We are major proponents of preventive dentistry because this is the best way to ward away dental issues such as decay or gum disease that can often ruin so many smiles.
For preventive dentistry, we recommend coming in every six months for routine cleanings and exams. Through these exams we can easily detect potential issues to make sure that they don't end up happening. Through regular dental exams and cleanings, we help ensure that you keep your smile healthy for the rest of your life.
Cosmetic Dentistry
Of course, not everyone is born with the perfect smile. From gaps between teeth and discolorations to crowding and misshapen teeth, there are many problems that can befall your smile. Fortunately, we can easily turn your smile around with cosmetic dentistry. We offer a full range of cosmetic and restorative services to cater to everyone, from patients who only need to treat minor problems to those who have serious cosmetic needs. Our goal as your dentist is to give you the beautiful results you want so you'll have a smile you'll be proud of.
Emergency Dental Care
We also know that a dental issue can rear its ugly head at the least convenient time possible. While life-threatening injuries will require immediate medical attention from your local ER, we can treat a variety of different traumatic dental injuries, including knocked-out or dislodged teeth. If you are experiencing a true dental emergency, isn't it nice to know that you have a general dentist you can always turn to get the prompt dental care you need?


Looking for a family dentist? Schedule an appointment with the best dentists in Guelph, ON!
Call Central Guelph Dentistry today at (519) 836-2420.